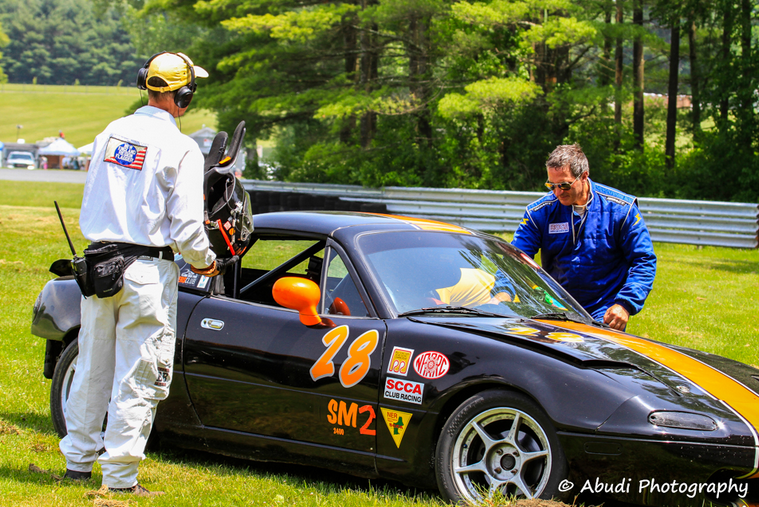 Get Involved – be a Race Volunteer!
Motorsports is more than just driving, and there are a million-and-one ways to get involved. Putting on an event requires the talents of a wide variety of dedicated individuals. Your passion for motorsports may present itself in a number of ways. Whether you're talking Road Racing, SOLO, Time Trials or Rally, our members enjoy serving in all types of exciting positions. Get started now and who knows where you'll end up? After all, the SCCA provides staff to every major road racing event from IndyCar to NASCAR and Formula One.
Get started by deciding which volunteer position is right for you, make sure your SCCA membership is up-to-date, and then contact one of our region leaders to let us know how you'd like to help.