TRACKSIDE – GET DOWN AND DIRTY
Flagging and Communications
This worker takes a position along the course and uses flags and hand signals to communicate track conditions to each driver. This position serves as first responder to any incident on the course, maintains the link between the steward and the drivers, and keeps the fun moving at all times. These people go home dirty.
More on flagging:
Emergency Services
There are three sub-specailtes in Emegency Services. If you have training in medical response, fire fighting or vehicle recovery expertise, you can put your specialized skills to work by providing crucial event support. While there is nothing fun about emergency situations, these folks are the lifesavers. You may like overseeing activity in the paddock, at the start, on the course and in the pits. Course Marshals get their face next to the race, snort the fumes, keep it real.
Starter
If your idea of fun is to have all eyes focused intently on you while you savor your moment of total control, you'll have great fun being a starter. The starter also calls the end of the race, and is hooked into the communications network throughout.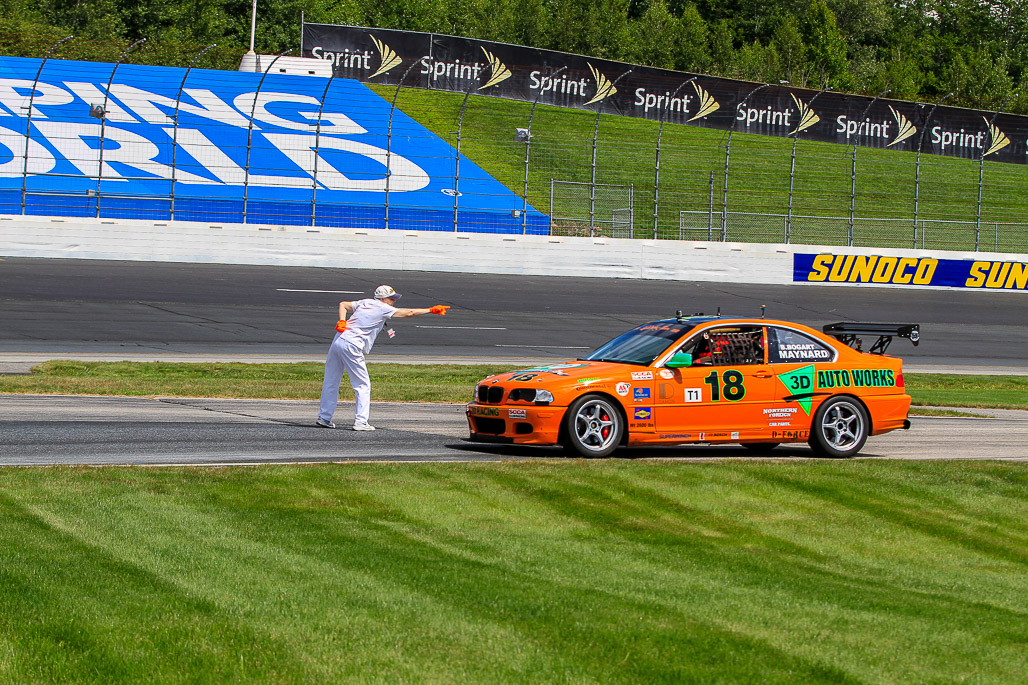 Pit and Grid
Grid workers organize race cars for their race or session and check safety gear as the drivers prepare themselves. Pit workers guide cars in and out of the hot pit and to impound when necessary.
OFFICIALS – KEEPING IT CLEAN
Scrutineer
Scrutineers get real fun when they're poking around under the hood. Pre-race safety inspections, preparation compliance, post-race inspections, mechanical teardowns. If you like to stick your nose in stuff, and know how it works, this is the job for you.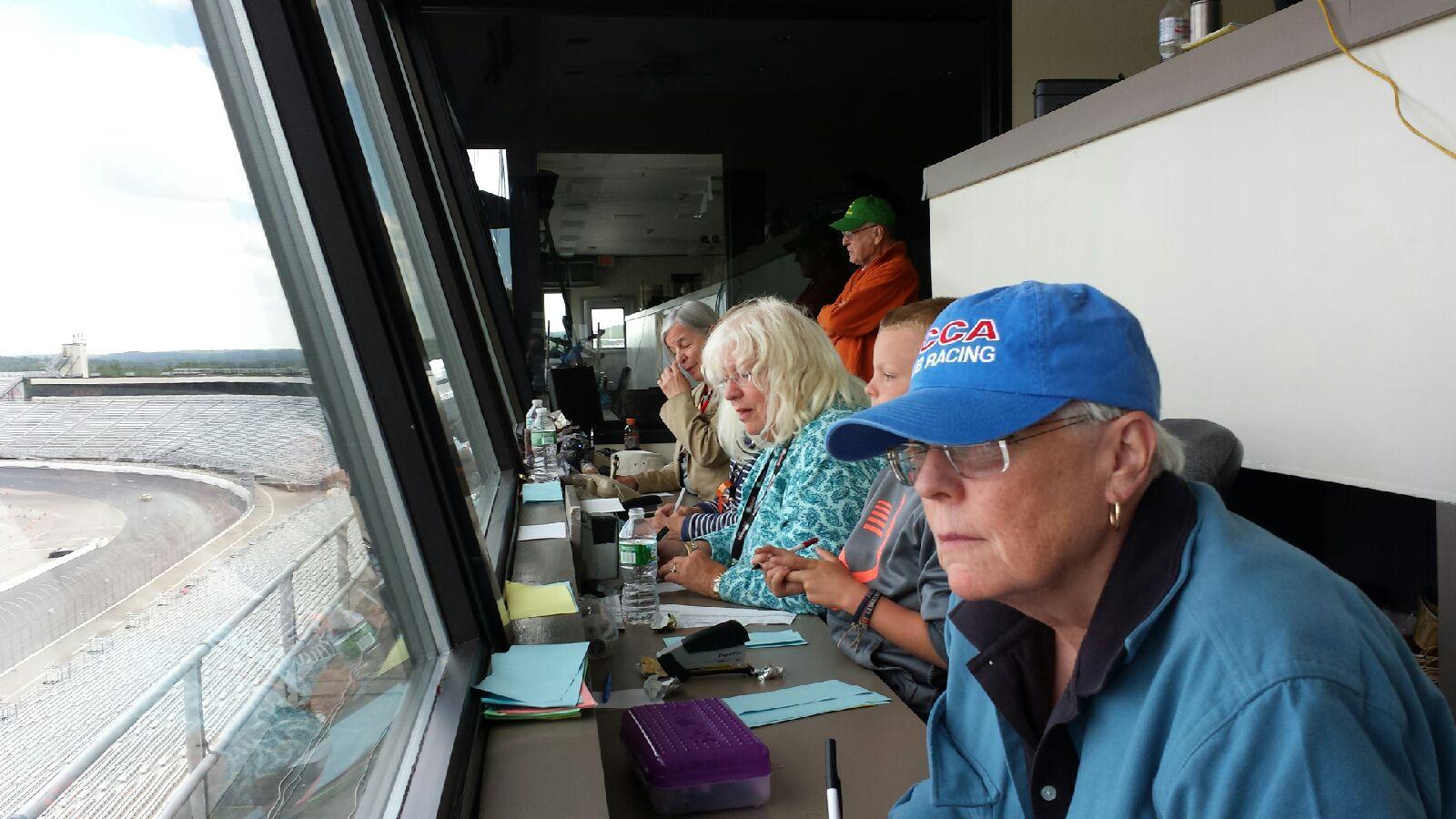 Timing and Scoring
Want to have the most comfortable seat at the track – A/C in summer and heat in early spring and late fall? Want to be one of the first to know who has the fastest time, won the race or simply how your favorite driver is doing? Then you need to check out Timing and Scoring!
Click here to read more about T&S.
Registrars
The registrar is the intake person. Meet and greet arriving participants and issue and verify their credentials. Be the first official face they see, point them to where they need to be and make sure everyone gets started on the right track.
Steward
Run the show. Make sure everyone is doing what they're supposed to be doing. Verify that everyone knows the rules and follows the rules. Keep everyone safe. Solve problems. Make sure everyone gets real fun.
Sound Control
Sound Control is responsible for monitoring and reporting sound levels of all racing vehicles at sound-controlled events.
OTHER WAYS TO GET INVOLVED
Hospitality
Racers, crew, officials and workers alike look forward to the comradery of the post race festivities provided by the club. Hospitality volunteers help the Race Chairman arrange food, libations and other supplies for the events.
Website Content
If you'd rather play with computers than racecars, we could always use help with keeping our website updated!